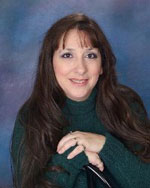 Debby Lee, a member of the Yakama tribe, started writing as a child but never forgets home, the cozy town of Toledo, Washington, and her Native American roots.
A former president of the Olympia chapter of Romance Writers of America, Debby enjoys participating in both RWA and the American Christian Fiction Writers. Her full length title, Beneath a Peaceful Moon, releases June 1, 2023, with Barbour Publishing. She also has six novella collections with Barbour. The Courageous Brides and Mountain Christmas Brides both made the ECPA Bestsellers list. She is represented by Tamela Hancock Murray of the Steven Laube Literary Agency.
A self-professed nature lover, Debby feels like a hippie child who wasn't born early enough to attend Woodstock. She wishes she could run barefoot all year long and often does when weather permits. During football season, she cheers on the Seattle Seahawks with other devoted fans. She's also filled with wanderlust and dreams of traveling the world.
RWA Positions
Chapter President
2018-2019


Chapter Treasurer
2009-2010